Ultimate Guide to Genealogy Websites
Which genealogy website is best for researching in Pennsylvania - Ancestry, FindMyPast, MyHeritage, or FamilySearch? Here's my answer -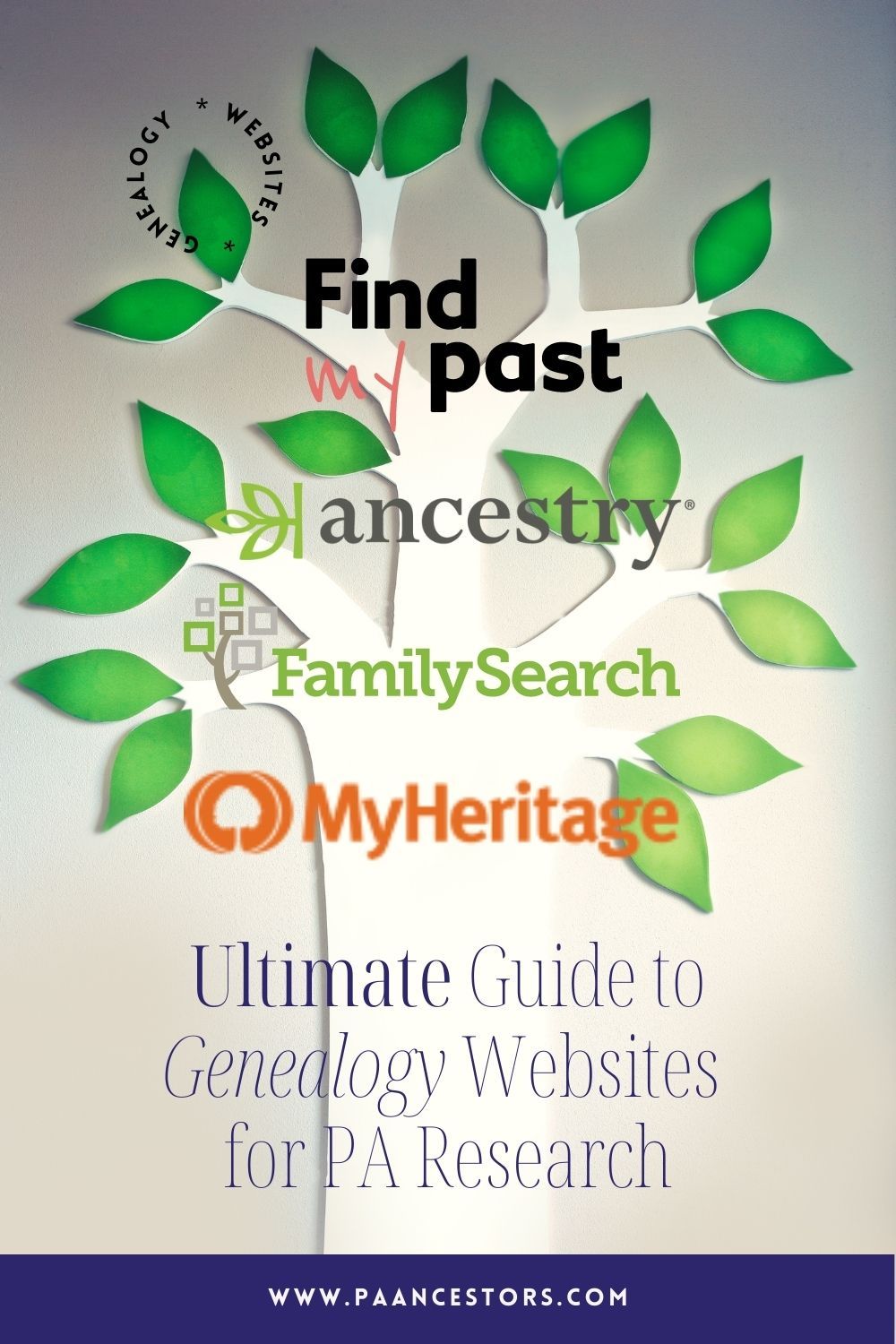 When it comes to researching Pennsylvania records, which major genealogy website is best? I examined the four largest aggregators of genealogy records – Ancestry, FindMyPast, MyHeritage, FamilySearch – and share what records they have for family historians.
Genealogists seek five major record types: government-issued birth certificates, death certificates, and marriage licenses; church records recording baptisms, marriages and burials; and probate records. Pennsylvania created tens of millions of records over its 300 year history. Genealogy websites host a small fraction of digitized Pennsylvania genealogy records.
To learn what types of Pennsylvania genealogy records are at each of the major genealogy websites, check out each of my articles below:
The Most Popular Pennsylvania Records on Ancestry
Is FindMyPast Helpful for Pennsylvania Genealogy Research?
Hidden Treasures in Pennsylvania Records at FamilySearch
DNA Connections at My Heritage Can Help in Pennsylvania Genealogy
One Thing You Must Know
No matter which website you use, you'll get the most out of it if you know the county of your ancestors. Marriage licenses, land deeds, and probate records are maintained at the county level. The counties also did birth and death registrations for two short periods in the 1800's. As a result, it's essential to search those county records both on the major websites, but also by contacting local organizations.
Choosing which genealogy website you use is based on your ancestors' county and your research goals. Compare what you need against what the website has at this time, checking back every couple of months for updates.
Remember that no one website is going to have everything you need. We all wish we had "one stop shopping" for Pennsylvania genealogy records and maybe one day we will!