DNA Connections at MyHeritage Can Help in Pennsylvania Genealogy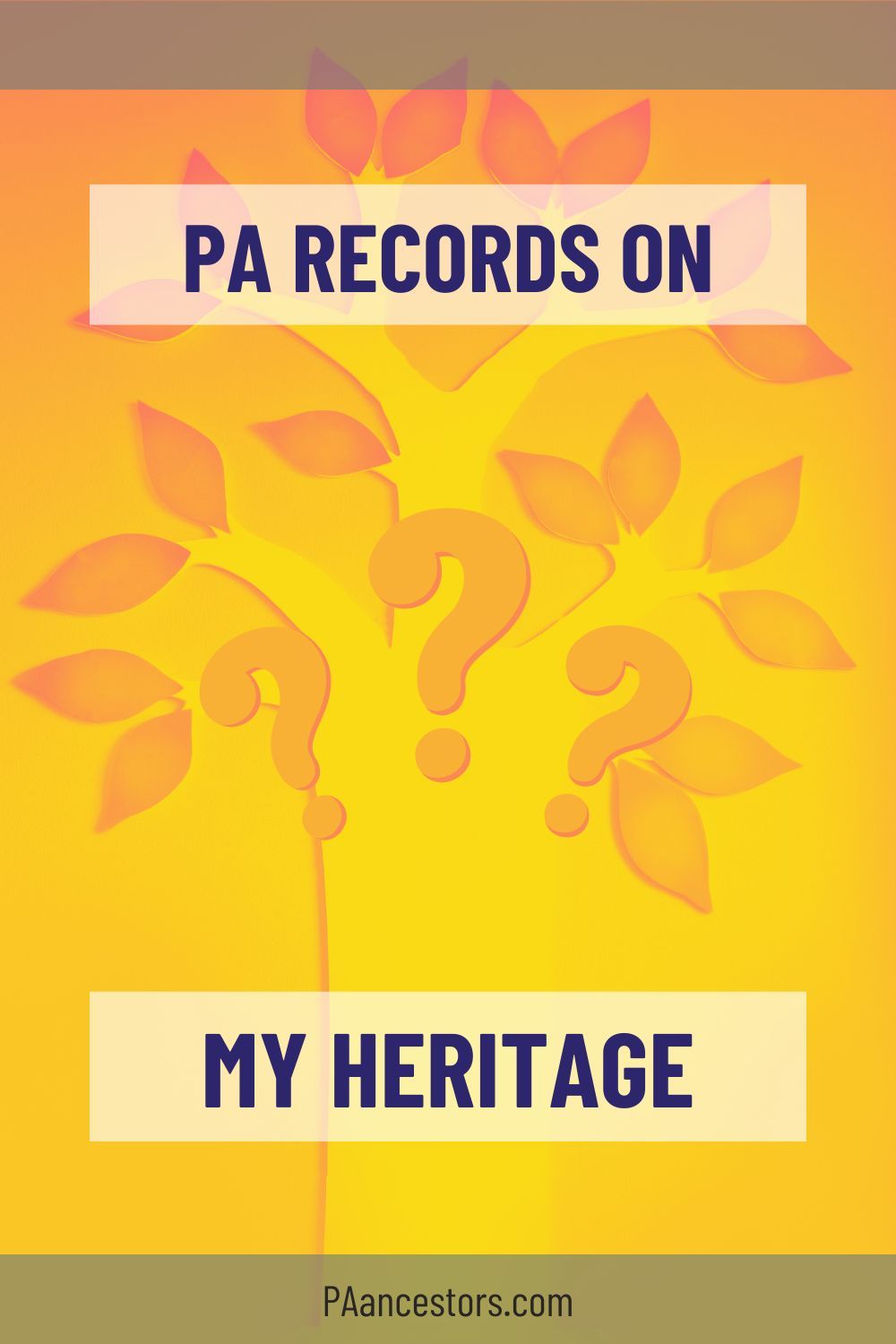 As a family historian focused on researching in Pennsylvania records, you won't find anything new at MyHeritage. The genealogy records on MyHeritage.com are easily found at the other major genealogy sites. However, if you venture into testing your DNA, you will get many connections to people who live outside of the United States.
MyHeritage.com is similar to Ancestry in that it offers DNA testing combined with a variety of genealogical records. The company is based in Israel with offices also in Utah. The primary market is non-Americans, mostly Europe and the Middle East.
If you have completed DNA testing through another company, you can upload your results to MyHeritage for a small fee. You'll then get matches like you do at the other genealogy websites. In my experience, my DNA matches are 90% European connections. In other words, I am matching to my ancestors' family members who did not immigrate to America.
For ancestors who went through various spellings of their surnames while here, this could help me in completing research in my ancestors' country of origin. Very helpful for that leap across the Atlantic Ocean! But what about Pennsylvania research?
Returning to those Pennsylvania genealogy records, a look at the catalog reveals few unique PA records. Almost all of the records found on MyHeritage are indexes of records available on other websites. Unfortunately, few have original images attached to them. As genealogists we want to view the original record image to get all the details we can on our ancestors. Without these images, MyHeritage is not helpful for Pennsylvania genealogy research specifically.
To summarize, If you are looking for more PA records, MyHeritage isn't the place to find them currently. But if you are researching DNA matches, MyHeritage may be worth the investment to connect to non-U.S. matches.