Podcast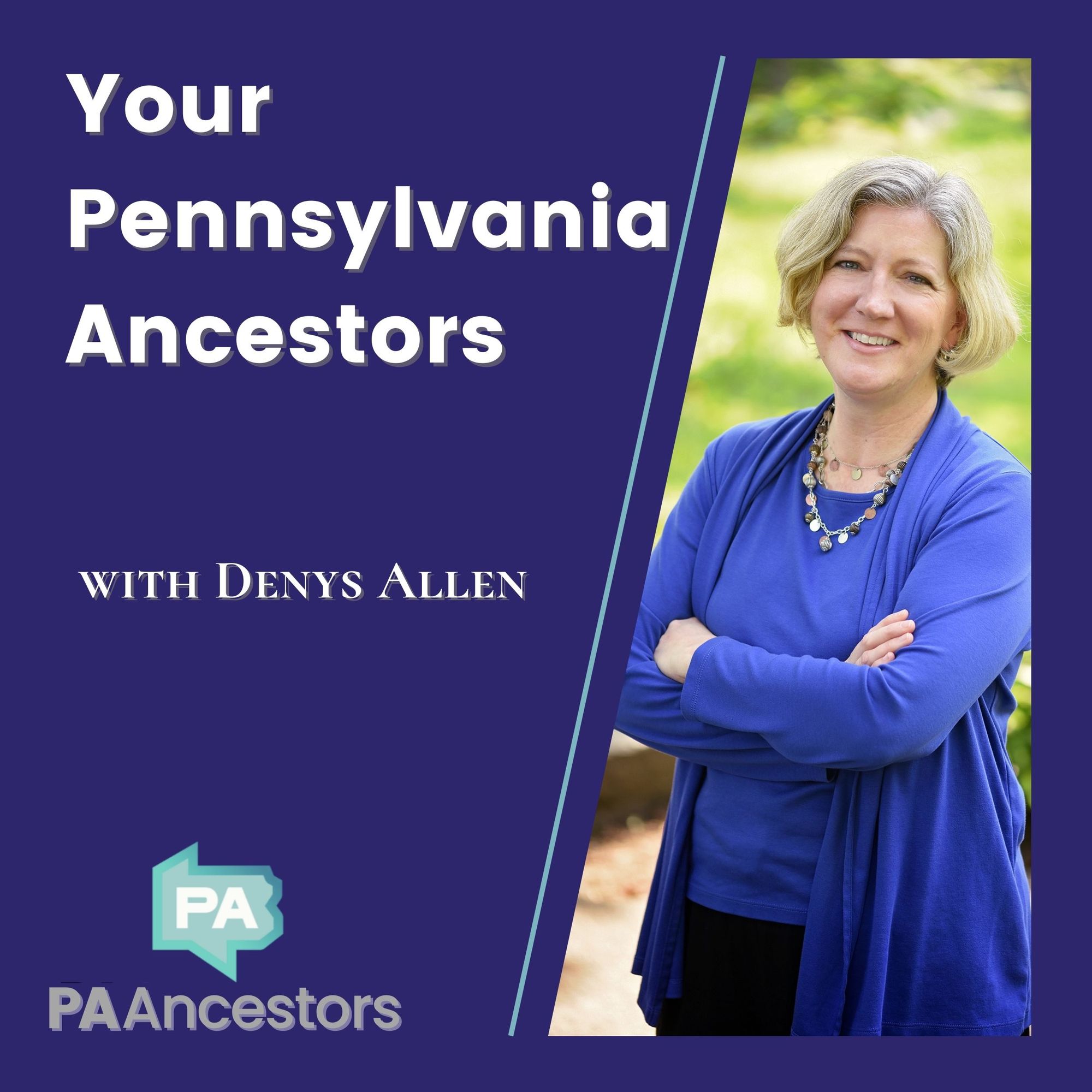 The Your Pennsylvania Ancestors podcast helps people discover their family history in Pennsylvania. Each episode features history highlights, genealogical records, and behind-the-scenes looks into archives and their collections. Subscribe to get the latest episodes delivered to your email inbox.
Audience
The podcast is for genealogists and historians, both amateur and professional. The host, Denys Allen, is a professionally-trained genealogist and amateur historian with a college degree in education. Each episode is designed to both inspire and teach practical research skills. The episode content is rated G for all audiences.
Background
Denys Allen started the podcast in the fall of 2019. The motivation was a desire to fill in the gaps on Pennsylvania history and available records for genealogists. Much of Denys's own ancestral research was stuck due to lack of knowledge of available records and historical events. By sharing what she learns the hope is everyone can have the knowledge and skills to find their ancestors and complete their family history.
Music
The music used on the show is entitled My Days Have Been So Wondrous and Free. It is considered the first piece of secular music composed in America. The composer, Francis Hopkinson, created the harpsicord piece in Philadelphia in 1759. More on the history of Hopkinson and his music is here. The music is licensed under Creative Commons through A-M Classical.
My Days Have Been So Wondrous and Free, by Francis Hopkinson
How to Watch or Listen
Your Pennsylvania Ancestors is rated 4.8 stars on Apple Podcasts and has an average of 4,000 downloads per month through audio podcast apps. Another 3,500 people per month watch the episodes on YouTube.
Your Pennsylvania Ancestors is distributed through the following channels:



Sponsorships and Guests
The show is currently supported by listeners on Buy Me a Coffee and subscriptions to this website, PA Ancestors. Guests are invited personally by Denys Allen.
If you are a brand or company who would like to sponsor the show, contact Denys Allen. If you are a guest who is interested in being on the show, use the form below:
© 2019–2023 PA Ancestors L.L.C. and Denys Allen. All Rights Reserved.