Introduction to County Courthouse Research
Pennsylvania's county courthouses hold the majority of the records of your ancestors. Learn how county courthouses are organized and why these records matter for genealogy research.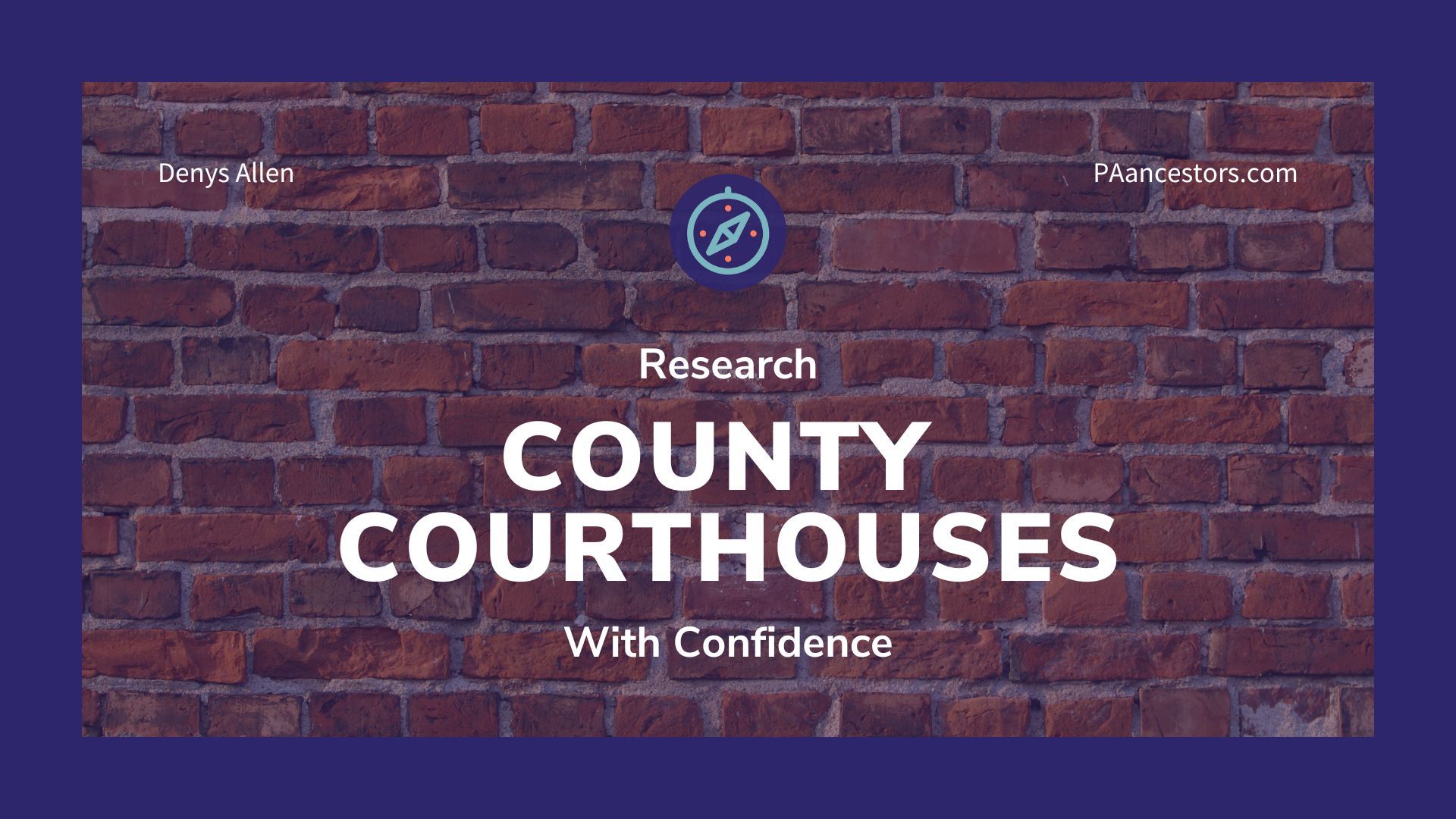 County records are a huge source of information on our ancestors. Right now these can be challenging to find and access, but they are very worthwhile if you are trying to complete your research.
Here are the outcomes for you if you go through the videos for the all the courthouse offices:
Why Take This Research Approach?
Everyone offers advice on how to research on websites (including me!). But this approach will get you what you want and here is why:
Pennsylvania County Government Structure
An overview of how county government is organized and the records your ancestors made in their county courthouse.
You can skip around and do the parts you are interested in that you think will help your research the most. If you need help figuring out where to start, don't hesitate to reach out.
© 2019–2023 PA Ancestors L.L.C. and Denys Allen. All Rights Reserved.