The Recorder of Deeds Office in Pennsylvania
An overview of the Recorder of Deeds office in Pennsylvania and the records helpful for genealogy research.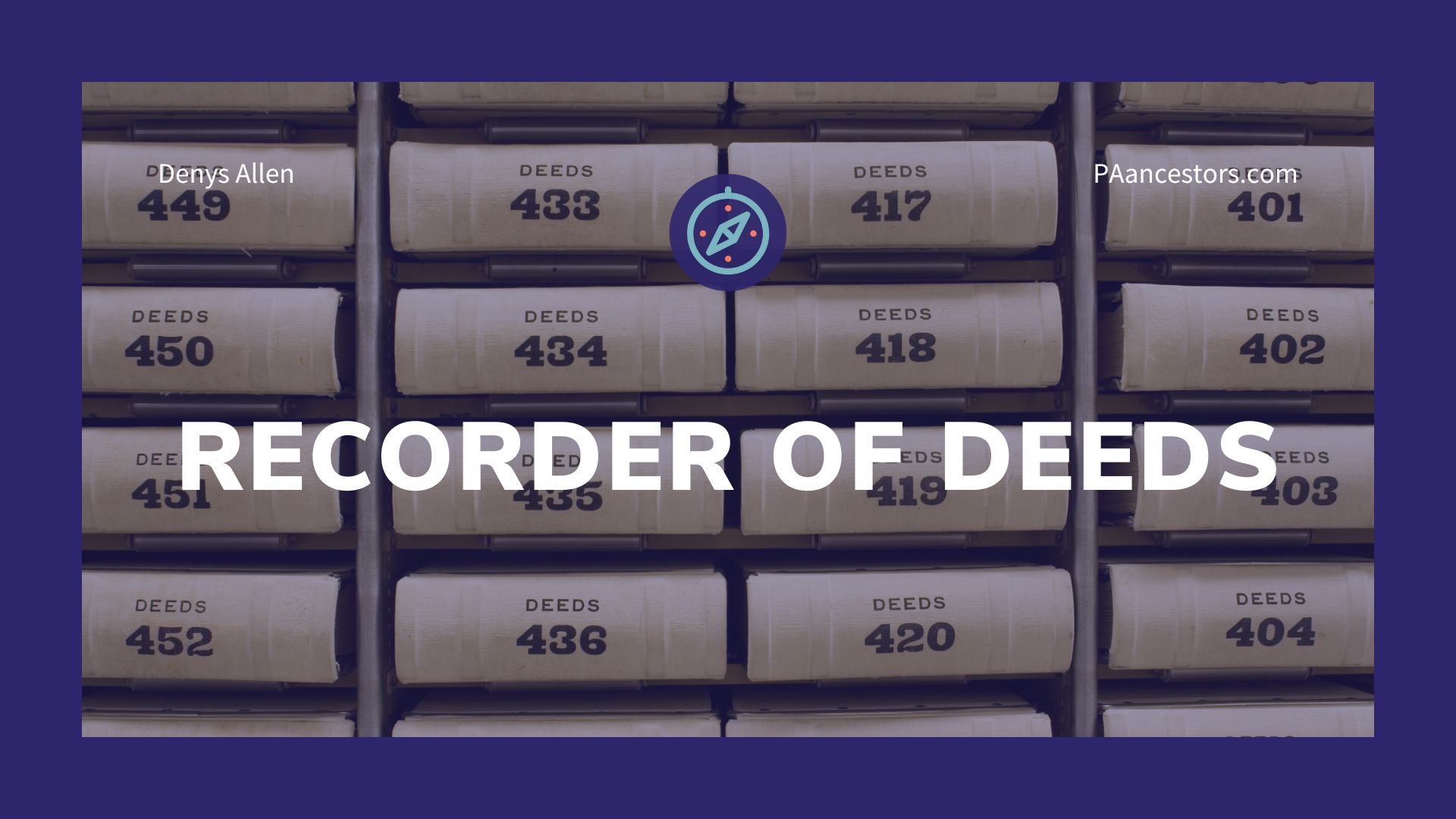 The Recorder of Deeds office is probably the easiest office to search out of the all the county offices. Why? Because title insurance companies are researching property deeds everyday! Recorder of Deeds offices in every county have easy to access public indexes to their records which is great news for genealogists.
This office has other property records for genealogy research you might want to get too. Also be sure to listen in for the least inexpensive way to access property deeds too.
You will learn:
History of property deeds in Pennsylvania
What records are available at the Recorder of Deeds
How to search for deeds (it's so easy!)
How to get copies of documents for your genealogy research