Podcast Episode 27: Urban Cemetery Research with Mount Moriah Cemetery
Pennsylvania's largest cemetery, Mount Moriah Cemetery in Philadelphia, is featured in this podcast episode.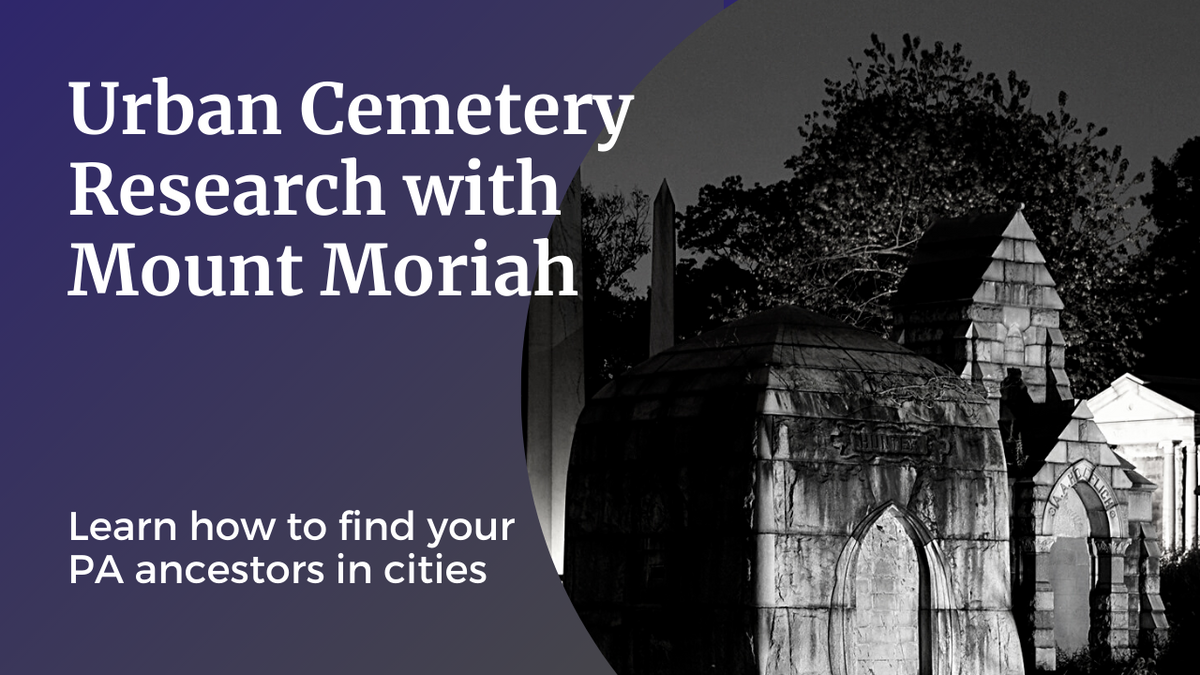 Urban cemetery research has it challenges: burial plots built over, relocated, or just plain lost to time. Pennsylvania's largest cemetery, Mount Moriah in Philadelphia, has the unique challenge of also battling nature. Listen in and learn how to find those ancestors (and have an Indiana Jones like experience)!
In this episode, Denys Allen interviews Jenn O'Donnell of the Friends of Mount Moriah Cemetery, FOMMCI. Jenn shares the work of FOMMCI, tips on making record requests of your ancestors there, and how to connect with the Friends organization and participate in the ongoing restoration.
Watch on YouTube
Timestamps
00:00 Intro
03:12 History of Mount Moriah Cemetery
07:17 Who is buried at Mount Moriah
12:30 Visiting the cemetery
15:15 How to make research requests
18:37 Adventures in family history & wrap-up
Links
Your Pennsylvania Ancestors is distributed through the following channels:




© 2019–2022 PA Ancestors L.L.C. and Denys Allen. All Rights Reserved.