Exploring Pennsylvania Genealogy Records on MyHeritage
Curious what Pennsylvania records exist on MyHeritage for your genealogy research. Learn what is offered and how to access it.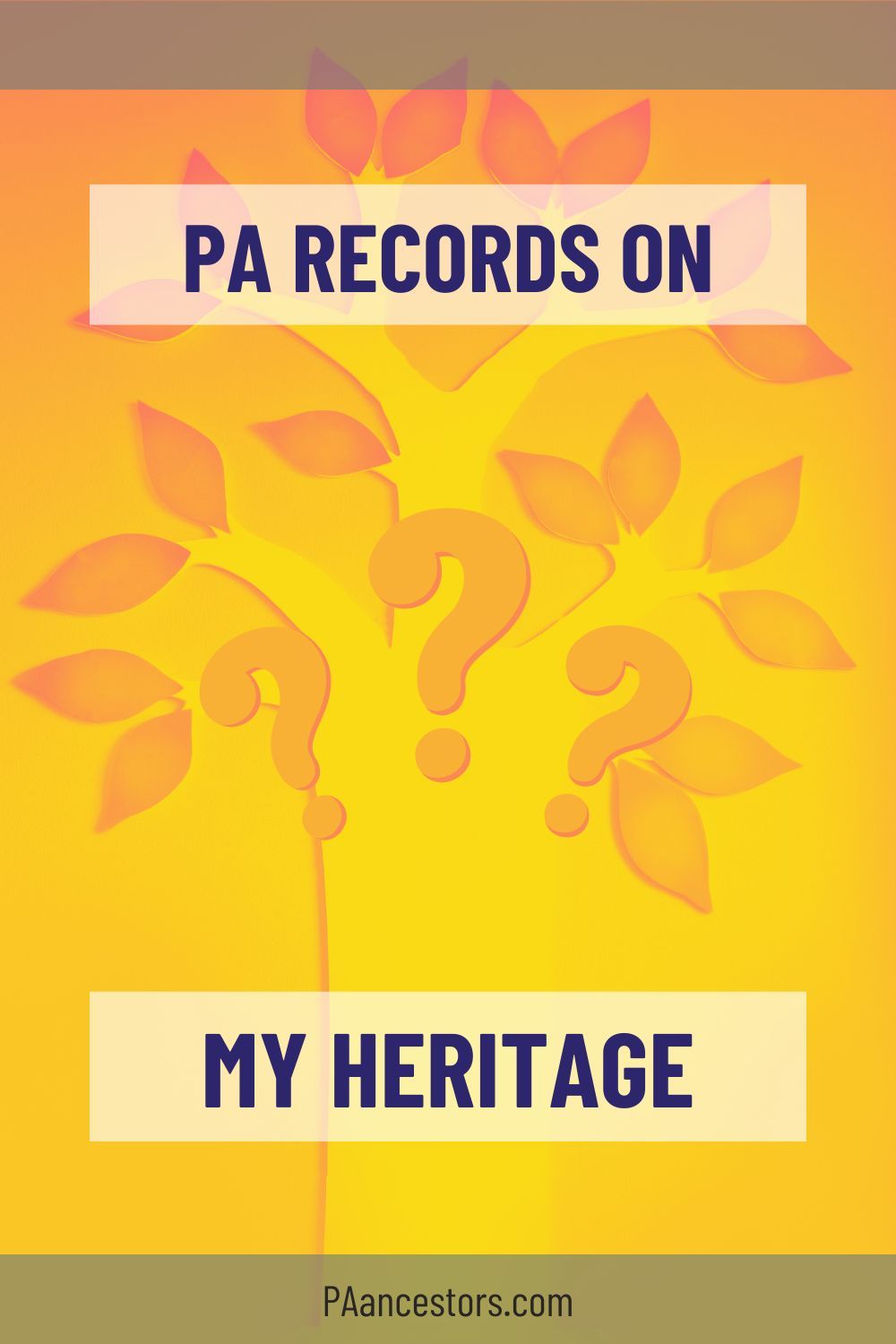 When in pursuit of more records for Pennsylvania genealogy research, many family historians are led to MyHeritage, also known as MyHeritage.com.
In this article, we will look at Pennsylvania genealogy research on MyHeritage, examining the available records and DNA testing options. Whether you've been researching for years or are just starting your journey, you gets tips on how best to use MyHeritage to find your Pennsylvania ancestors.
Understanding MyHeritage and its DNA Testing
Before we dive into the specifics of Pennsylvania genealogy research on MyHeritage, let's first take a closer look at what MyHeritage is and how it can assist in your genealogical pursuits.
MyHeritage is an online platform that offers a wide range of genealogical records and DNA testing. The company was founded in 2003 and is based in Israel. Like most genealogy websites, the majority of records are available through a subscription.
One of the key features of MyHeritage is its DNA testing service. By submitting a DNA sample, you can uncover insights about your ethnicity and potentially connect with relatives. Although MyHeritage DNA is not specifically tailored to Pennsylvania genealogy, it can still be a valuable tool for discovering connections inside and outside of the United States. In fact, many users have reported finding matches with individuals from Europe and the Middle East, expanding their family tree in unexpected ways.
If you have already completed DNA testing through another company, MyHeritage allows you to upload your results for a small fee. This opens up new possibilities for finding more shared matches and exploring your ancestral origins, even if you do not get results specific for your Pennsylvania roots.
Pennsylvania Genealogy Records on MyHeritage
MyHeritage is not a primary resource for unique Pennsylvania-specific records. Much of what it offers are genealogical collections found on the other major genealogy websites.
The Pennsylvania records available are indexes of records, including birth, marriage, and death records. These indexes can help you identify potential ancestors and gather vital information such as dates and locations. However, it's important to note that the original images of these records may not be available on MyHeritage. To obtain the full details and verify the accuracy of the information, you may need to consult the original sources on other platforms or at local archives.
MyHeritage also hosts a vast collection of public member trees, contributed by users from around the world. While caution should be exercised when using public member trees as sources, they can provide potential leads for your Pennsylvania genealogy research. These public family trees are also valuable combined with shared DNA matches on the site.
The Limitations of MyHeritage for Pennsylvania Genealogy
While MyHeritage offers a range of genealogical resources, it's essential to acknowledge its limitations when it comes to Pennsylvania-specific research. One of the primary drawbacks is the lack of original record images attached to many of the indexes. As genealogists, we strive to view the original record images to extract every detail possible about our ancestors. Without these images, MyHeritage can be less helpful for Pennsylvania genealogy research compared to other platforms that provide access to the original sources.
Furthermore, the Pennsylvania-specific records available on MyHeritage may not be as extensive as those found on other major genealogy websites. If your focus is solely on Pennsylvania genealogy, it may be more beneficial to explore platforms that specialize in Pennsylvania records and offer a more comprehensive range of resources.
Conclusion
While MyHeritage may not be the go-to resource for Pennsylvania genealogy research, it still offers valuable tools and resources for family historians. Its DNA testing service can connect you with relatives from around the world, expanding your family tree beyond Pennsylvania borders.
© 2019–2023 PA Ancestors L.L.C. and Denys Allen. All Rights Reserved.