Podcast Episode 51: How to Search Philly Area Archives
How to research the catalog of the Philadelphia Area Consortium of Special Collection Libraries to find materials for genealogy and family history.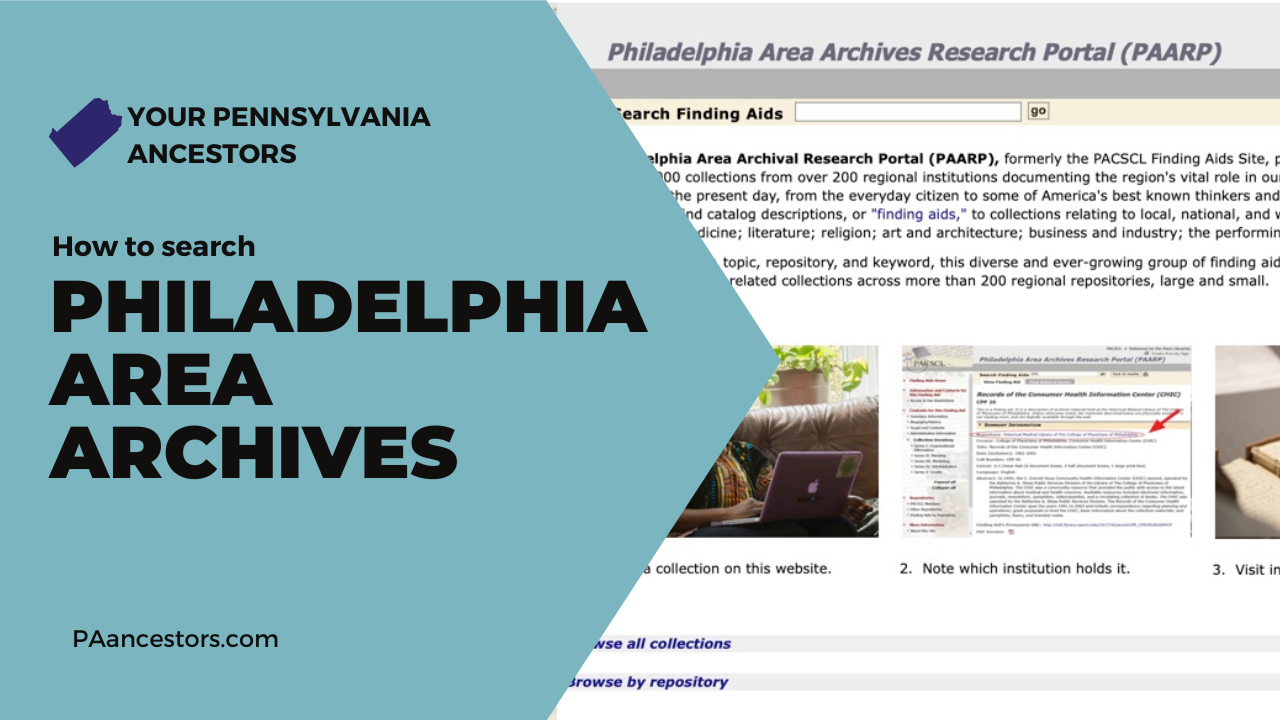 Holly Jo Mengel of PACSCL shares what is in Philadelphia area archives for genealogists.
Watch on YouTube
Links
Philadelphia Area Special Collection Archives and Libraries PASCAL
Philadelphia Area Archives Research Portal PAARP
Your Pennsylvania Ancestors is distributed through the following channels:




© 2019–2022 PA Ancestors L.L.C. and Denys Allen. All Rights Reserved.