Podcast Episode 44: Ulster Surnames Book with Robert Bell
Knowing the history of surnames can help our genealogy research, particularly Irish and Scots Irish (Ulster Irish) research. Author Robert Bell gives advice and tips.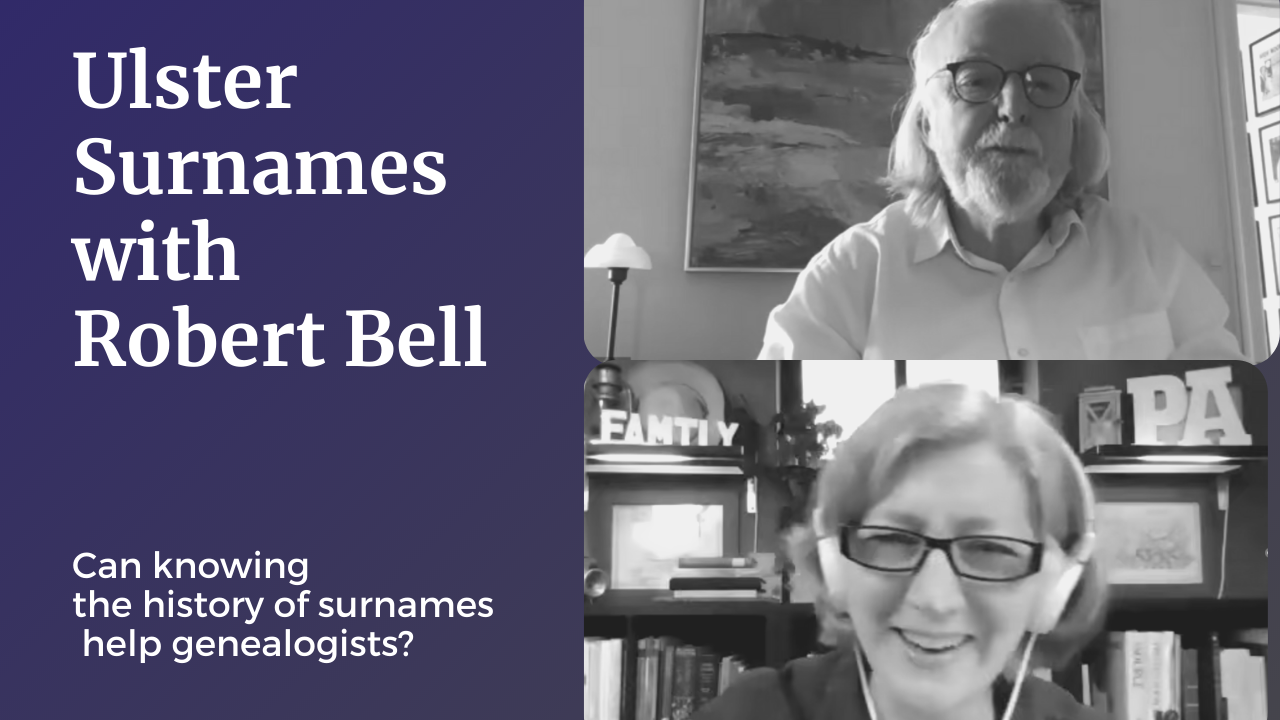 Knowing the history of our ancestor's surnames can help us in research, particularly Irish research. In this episode I interview author Robert Bell of The Book of Ulster Surnames, reissued in 2021. Robert share why surname research matters and some pieces of Scots Irish history you won't want to miss.
Watch on YouTube
Links
Your Pennsylvania Ancestors is distributed through the following channels:




© 2019–2022 PA Ancestors L.L.C. and Denys Allen. All Rights Reserved.