Podcast Episode 41: Finding PA Marriage Licenses
How to find marriage licenses and marriage records in Pennsylvania for genealogy and family history.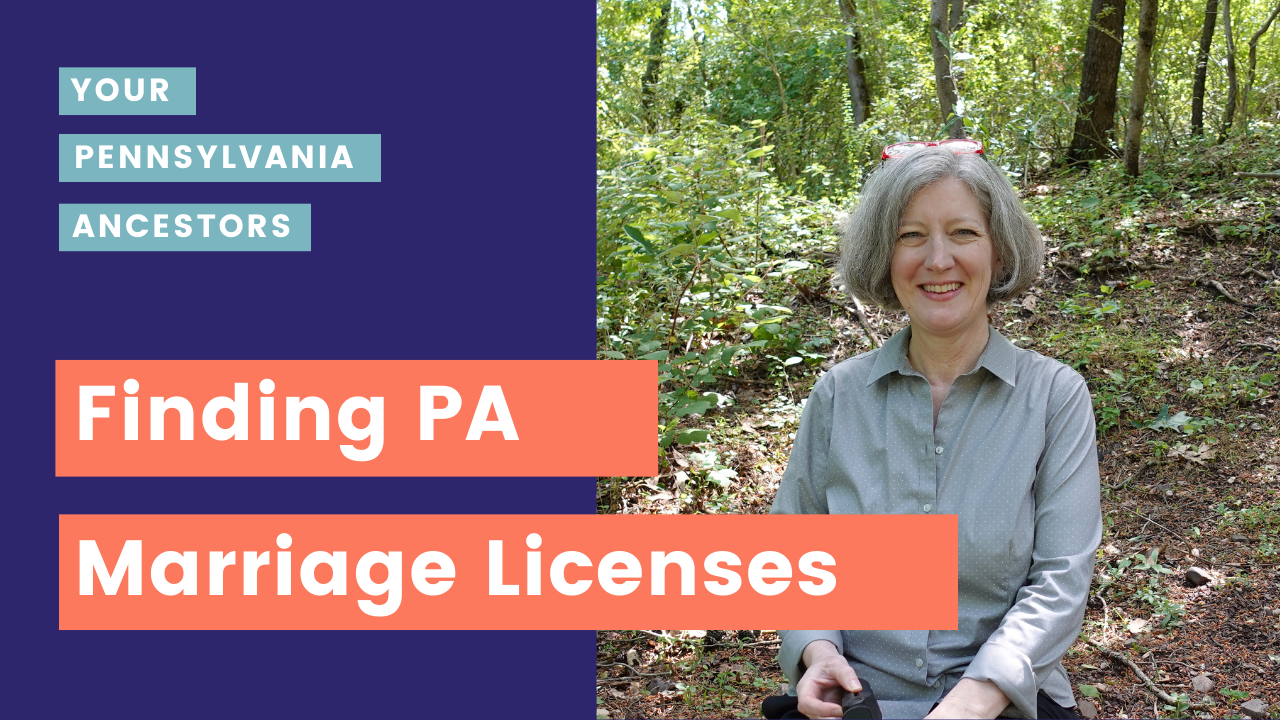 Not every genealogy record we want is online and indexed for easy searching. In fact the majority of records are not even digitized! This is certainly the case for marriage licenses in PA, and in this episode I start online to look for John Curry's marriage record before contacting the county to get it.
Watch on YouTube
Links
Ancestry's two largest marriage license databases:
Pennsylvania, U.S., Marriages, 1852-1968
Pennsylvania, U.S., County Marriage Records, 1845-1963
Step-by-step video on how-to search for marriage licenses in FamilySearch, join as an Inner Circle Member and get access to it and many more bonus materials.
Your Pennsylvania Ancestors is distributed through the following channels:




© 2019–2022 PA Ancestors L.L.C. and Denys Allen. All Rights Reserved.