Podcast Episode 32: Researching African-Americans in PA
Researching the genealogy of African Americans in Pennsylvania usually involves using records beyond Pennsylvania records. Genealogist Dean Henry gives us tips on research in this podcast episode.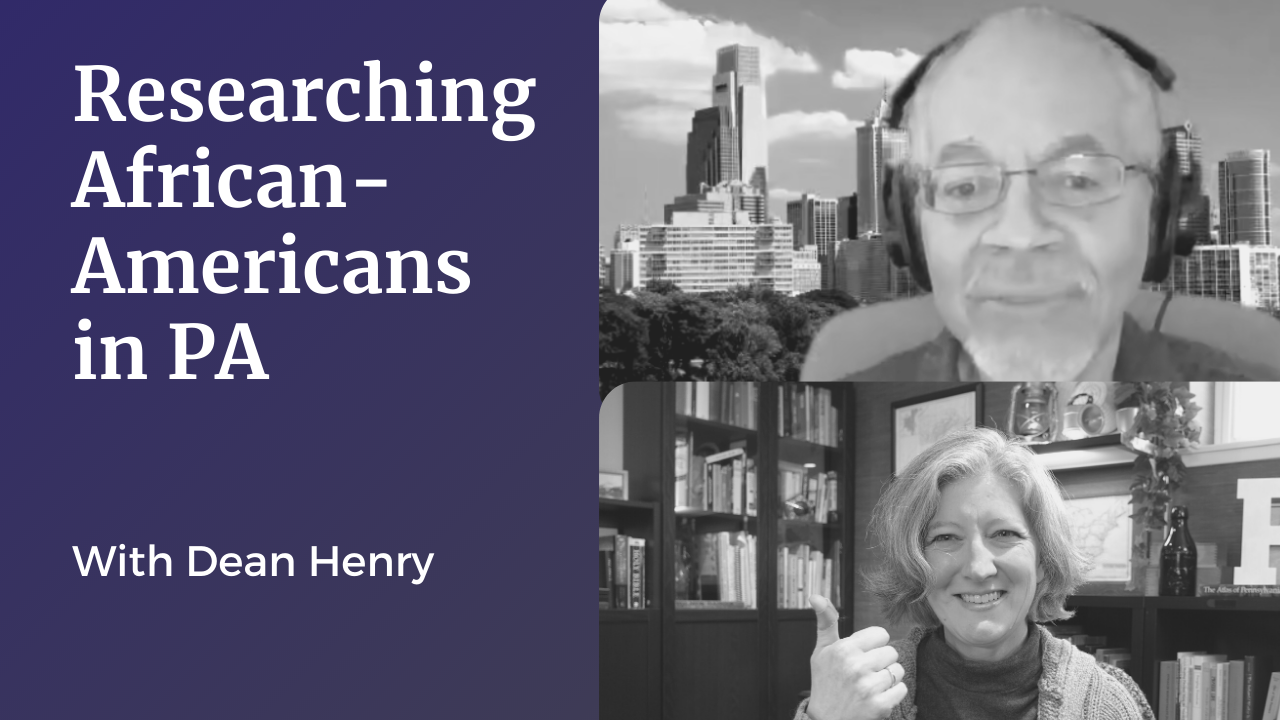 Genealogist Dean Henry of Family Pearl, LLC shares his expertise in researching African-Americans in Pennsylvania. The genealogy of ancestors of African descendent requires using records beyond the PA's borders and Dean tells us how to get started.
Dean Henry is a Philadelphia-area Genealogist with over a decade of experience. We cover:
Misconceptions of African-American research.
Important record groups to use at the federal, state, and county level.
Key groups to join on your family history journey.
Fun finds from Dean's research.
Watch on YouTube
Sources Mentioned
Chester County Archives (each county kept these records so check with your county of interest)
Black Roots, by Tony Burroughs (2001)
African American in Pennsylvania: Shifting Historical Perspectives, edited by Joe William Trotter, Jr and Eric Ledel Smith (1997)
African American and American Indian Patriots in the Revolutionary War: A Guide to Service, Sources, and Studies, by Daughters of the American Revolution (2008)
Discovering Black Vermont: African American Farmers in Hinesburgh, 1790-1890, by Elise A. Guyette (2020)
Links
Dean Henry, Family Pearl, LLC – familypearl.com 
African American Genealogy Group, Philadelphia based – AAGG.org
Afro American Historical and Genealogical Society, Philadelphia and Pittsburgh chapters – AAHGS.org 
Your Pennsylvania Ancestors is distributed through the following channels:




© 2019–2022 PA Ancestors L.L.C. and Denys Allen. All Rights Reserved.