Podcast Episode 35: Researching German Americans with James Beidler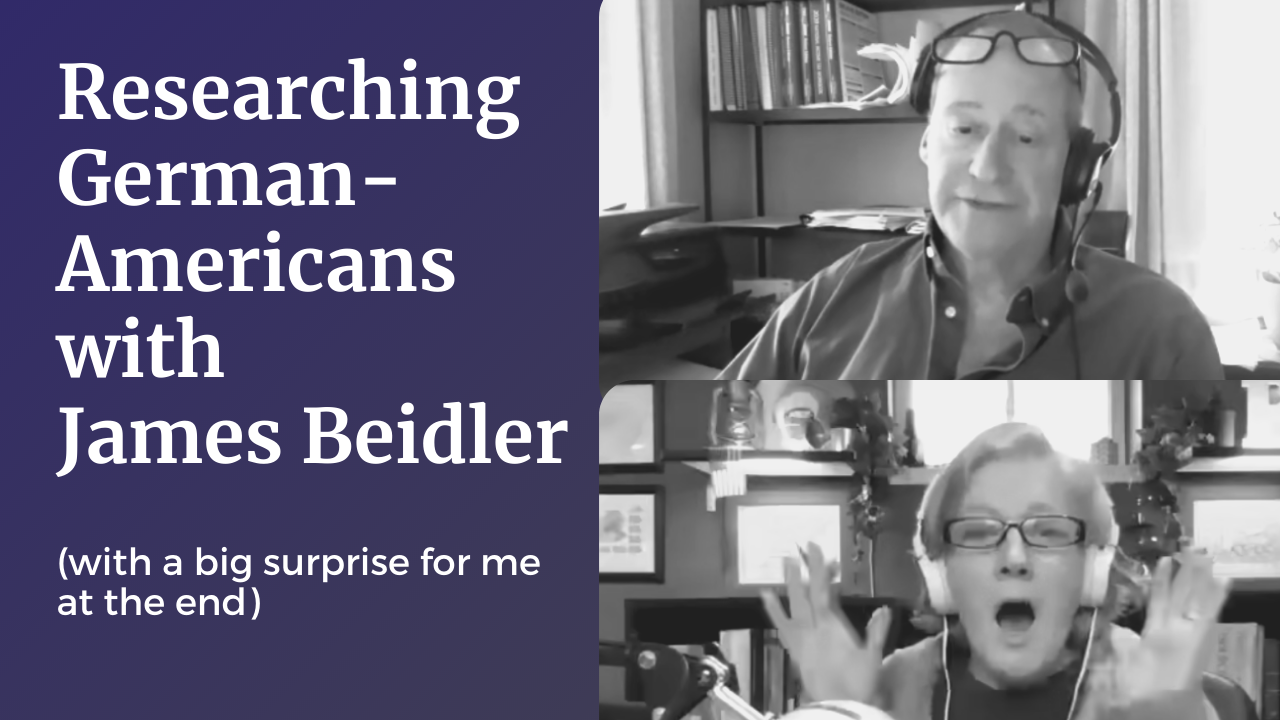 Millions of American have German ancestry that can be traced to early Pennsylvania. Author James Beidler shares good practices and common mistakes in researching our German American ancestors.
Topics Discussed:
The two waves of German immigrants into Pennsylvania
Underutilized resources in genealogy research
Common mistakes in German research
Why you need good maps of the right time period
The upcoming International German Genealogy Conference
And a big surprise for me at the end of the episode!
Lots of great tips to research your German ancestors!
Watch on YouTube
Links
James Beidler's website for his books and upcoming lectures – jamesmbeidler.com 

The Family Tree Historical Newspapers Guide
Trace Your German Roots Online
The Best of "Roots & Branches" – 5th Ed.
Legacy QuickGuide: German Genealogy
The Family Tree German Genealogy Guide
The Family Tree Historical Atlas of Germany
Your Pennsylvania Ancestors is distributed through the following channels:




© 2019–2022 PA Ancestors L.L.C. and Denys Allen. All Rights Reserved.