Podcast Episode 58: Getting the Most Out of Newspapers for Genealogy Research with James Beidler
Jim Beidler shares how to get the most of out of newspapers for genealogy research.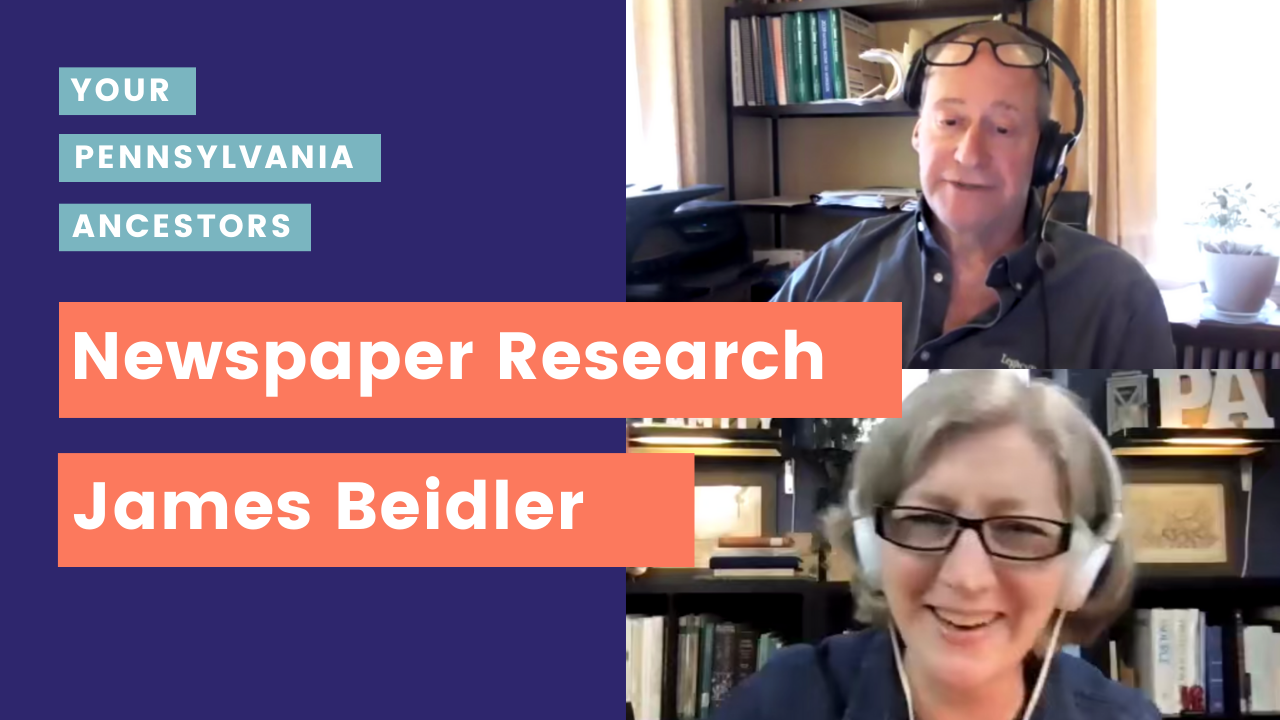 Newspapers can give us so much more than obituaries of our ancestors. James Beidler gives us some new ideas on how to use them from his book The Family Tree Historical Newspaper Guide.
Watch on YouTube
Your Pennsylvania Ancestors is distributed through the following channels:




© 2019–2022 PA Ancestors L.L.C. and Denys Allen. All Rights Reserved.